Freight Mobility & Safety Branch
#FFFFFF
To enjoy your favorite Colorado craft beer or Rocky Ford's cantaloupes, to install Gypsum's board drywall in your construction project, or receive the supplies you need to make your business run – moving products and packages by truck, rail and air are a vital part of our lives. Colorado's residents, visitors and businesses rely on our state's multimodal transportation systems to move essential products around the state and to destinations around the globe.
The Colorado Department of Transportation (CDOT) has direct responsibility for the state highway system, which carries the majority (approximately 80%) of freight products in the state. Therefore, we must continue to both strengthen and maintain our current freight infrastructure while improving freight mobility through new technological approaches and innovative ideas. CDOT works closely with public and private partners who manage movement through trucks, trains and planes to ensure that together, we can ensure your goods are moved safely, efficiently and reliably.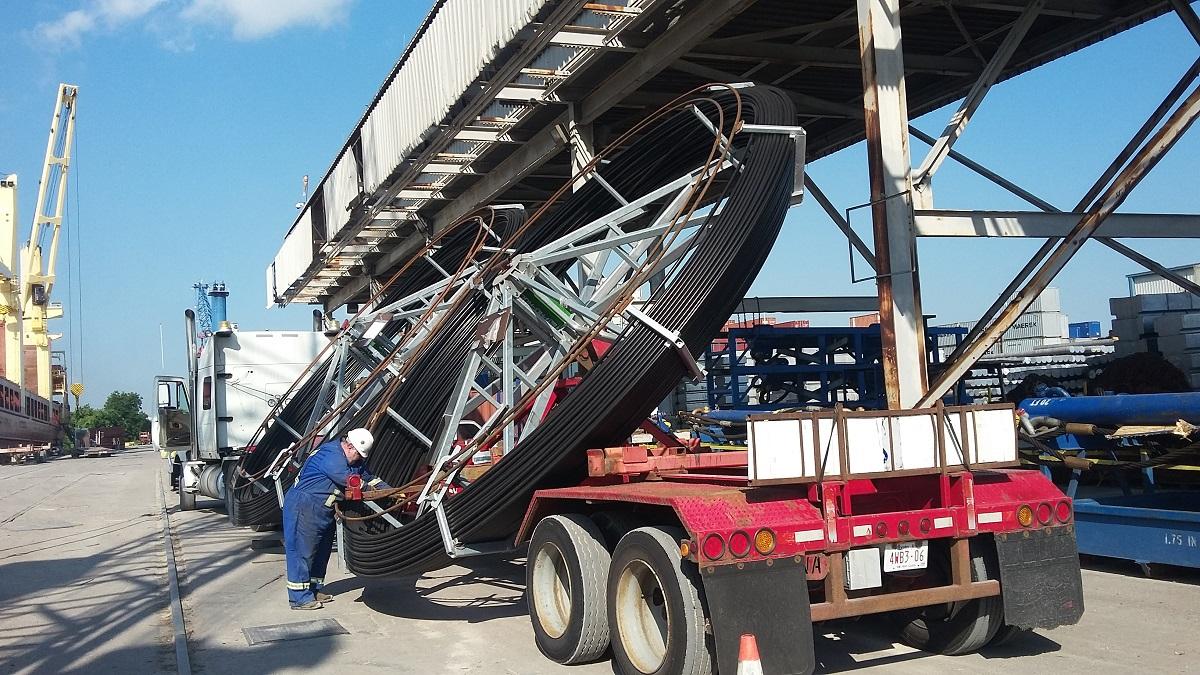 #FFFFFF

The CDOT Freight Mobility & Safety Branch focuses on the safe and efficient movement of all types of goods moving throughout the state of Colorado. As a branch of CDOT we...
Plan, develop, fund and implement programs and projects that will have the greatest return on investment for freight mobility on Colorado's primary roads and railways

Issue oversize and overweight permits

Collect and share data on the operations of freight movement around the state
Trucking...By the Numbers
#FFFFFF
The Federal Highway Administration's (FHWA) Freight Analysis Framework (FAF) dataset indicates that more than 420 million tons of products – valued at over $341 billion – was moved throughout Colorado in 2016. That amounts to nearly 75 pounds for each person living in Colorado every day – which weighs the same as 300 apples.
In addition, approximately 785,000 workers in the Colorado economy are employed in industries that depend on moving goods, products and packages as a daily core business function (U.S. Bureau of Labor Statistics, 2017). Therefore, the freight system is a vital economic resource for essential jobs that keep Colorado families employed.
#FFFFFF


$84,530 Consumer & Durable Goods Manufacturing


$38,543 Petroleum, Chemicals & Metals Manufacturing
#FFFFFF


$25,578 Mining, Oil & Gas


$20,974 Food & Beverage Manufacturing


$17,598 Agriculture, Farming & Forestry


$12,809 Logistics & Distribution
As a branch of CDOT, we...
#FFFFFF
#FFFFFF